Google workers in the UK and Ireland face uncertainty after its parent company Alphabet announced 12,000 jobs are to be axed globally.
The Silicon Valley giant employs more than 5,000 staff in both countries, but the company would not be drawn on how the mass redundancies would impact them.
The "difficult news" about the job losses – about 6% of the total workforce – was revealed by Alphabet chief executive Sundar Pichai on Friday in an email to employees that was also posted on the company's news blog.
He said the company had hired for "periods of dramatic growth" over the past two years, but that was a "different economic reality than the one we face today".
The cuts come days after rival Microsoft said it would axe 10,000 workers or nearly 5% of its workforce.
Facebook parent Meta is cutting 11,000 posts, while Amazon is slashing 18,000 jobs.
Alphabet's job losses affect teams across the company including recruiting and some corporate functions, as well as some engineering and products teams.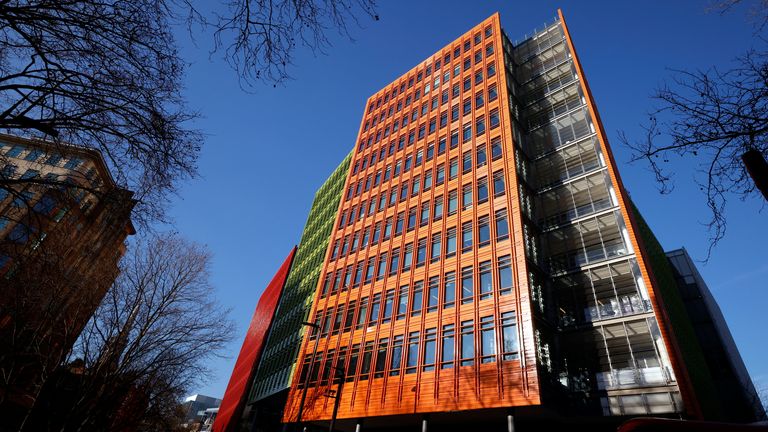 Read more:
Microsoft cuts 10,000 jobs as tech sector braces for slowdown
Google is testing a new AI chatbot – we put it through its paces
On the decision to cut posts, Mr Pichai told staff: "This will mean saying goodbye to some incredibly talented people we worked hard to hire and have loved working with. I'm deeply sorry for that.
"The fact that these changes will impact the lives of Googlers weighs heavily on me, and I take full responsibility for the decisions that led us here.
"Over the past two years we've seen periods of dramatic growth. To match and fuel that growth, we hired for a different economic reality than the one we face today."
'Tough choices'
He added: "I am confident about the huge opportunity in front of us thanks to the strength of our mission, the value of our products and services, and our early investments in AI.
"To fully capture it, we'll need to make tough choices. So, we've undertaken a rigorous review across product areas and functions to ensure that our people and roles are aligned with our highest priorities as a company.
"The roles we're eliminating reflect the outcome of that review. They cut across Alphabet, product areas, functions, levels and regions.
"To the Googlers who are leaving us: Thank you for working so hard to help people and businesses everywhere. Your contributions have been invaluable and we are grateful for them.
"While this transition won't be easy, we're going to support employees as they look for their next opportunity."