NASA has named a team of four astronauts who will embark on a historic venture around the moon ahead of a return to the lunar surface.
Artemis II will see the crew board the Orion spacecraft, carried by the Space Launch System (SLS) rocket – the most powerful ever built – for a flyby of Earth's only natural satellite.
The team consists of American astronauts Christina Koch, Victor Glover and Reid Wiseman, and Canadian spaceman Jeremy Hansen.
Koch will become the first female astronaut ever assigned to a lunar mission, while Glover will be the first black astronaut on one.
"This is a big day – we have a lot to celebrate and it's so much more than the four names that have been announced," Mr Glover, a US naval aviator who was picked as the Artemis II pilot, said.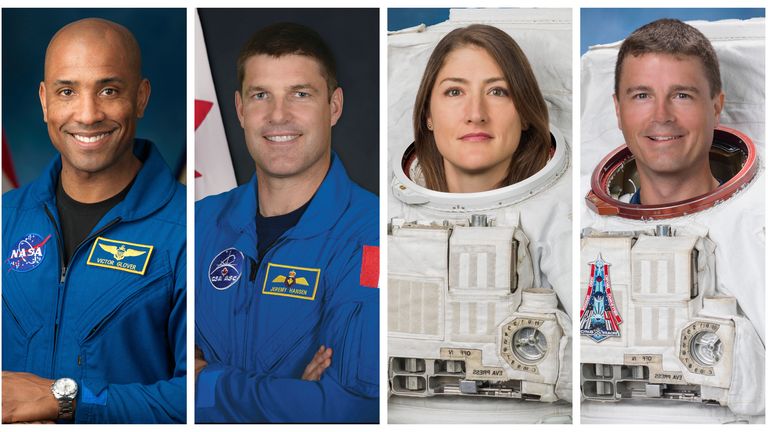 Ms Koch, an engineer, already holds the record for the longest continuous spaceflight by a woman and was named as a mission specialist.
Mr Hanson has become the first ever Canadian to be chosen for a flight to the moon.
Bill Nelson, from NASA, said: "The Artemis II crew represents thousands of people working tirelessly to bring us to the stars. This is their crew, this is our crew, this is humanity's crew."
NASA aims to put the first woman and person of colour on the moon with Artemis III, which is planned for 2025.
Read more:
Spacesuit lands astronauts with a new look
NASA telescope captures image of dying star
The 10-day mission marks the first crewed step of the Artemis programme, which began with a voyage with nobody aboard last November to test whether Orion and SLS are up to standard.
It sent the Orion, atop the next-generation, multibillion-dollar rocket, on a 1.4 million-mile journey beyond the moon.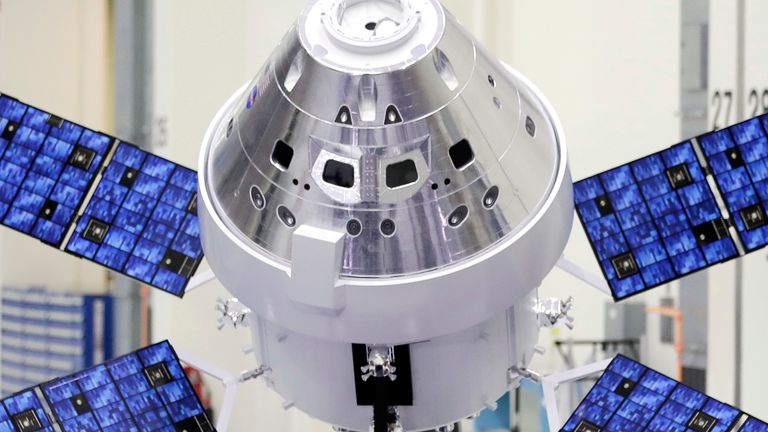 Artemis II, set for 2024, will further put the hardware through its paces – specifically Orion's life-support systems.
It will send humans further into space than any programme since Apollo, which was the last to put man on the moon.
Apollo 17 took place between 7 and 19 December 1973 and was the longest lunar landing in history.
The US space agency hopes to use Artemis to build a base camp and conduct annual missions – and also use it as a test bed for even more ambitious quests, including getting a human to Mars.
The lucky four were picked by NASA from 41 active astronauts. Four of these candidates were Canadian.