India says it has used emergency powers to block a BBC documentary about Indian Prime Minister Narendra Modi from being shared online.
The two-part programme – India: The Modi Question – questions Mr Modi's leadership during the 2002 Gujarat riots.
The first episode was broadcast in the UK on Tuesday, and while it did not air in India, content was shared online, according to government adviser Kanchan Gupta.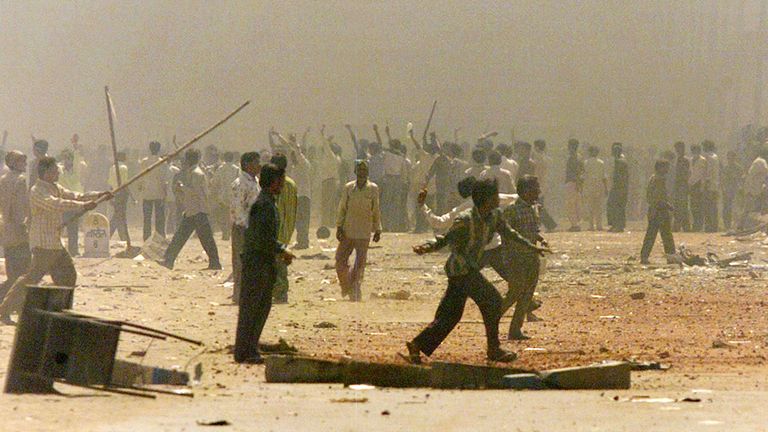 He said the government had issued orders to both YouTube and Twitter to block content, using legislation under the country's information and technology rules. He said both social media companies had complied.
Last week, a spokesperson for India's foreign ministry termed the BBC documentary a "propaganda piece" meant to push a "discredited narrative".
Rishi Sunak was asked about the documentary at Prime Minister's Questions (PMQs) on Wednesday.
Imran Hussain, Labour MP for Bradford East, asked the PM about claims in the film that the Foreign Office "knew the extent of Mr Modi's involvement in the Gujarat massacre," and asked whether Mr Sunak believed Mr Modi was "directly responsible" for the violence that ensued.
Mr Sunak answered: "The UK government's position on that is clear and long standing, and it has not changed. Of course, we do not tolerate persecution anywhere, but I am not sure that I agree at all with the characterisation that the honourable gentleman has put forward."
India is the largest democracy in the world. The country has two main religious groups, with Hindus making up around 80% of the population and Muslims around 14% of the population, according to a 2011 census.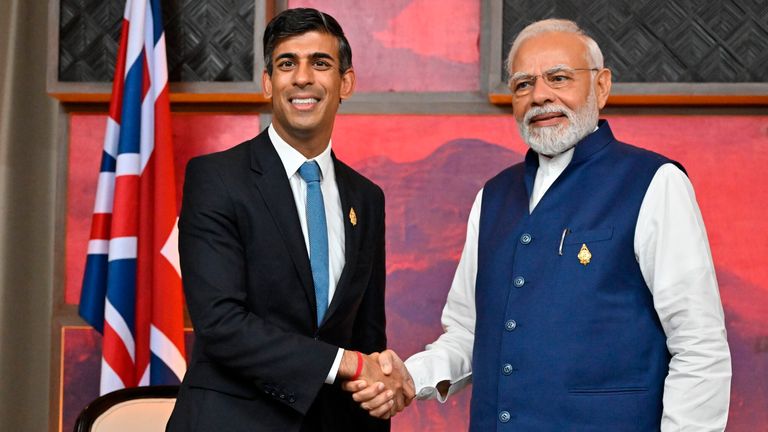 Mr Modi has been India's prime minister since 2014, and is currently serving his second term after his re-election in 2019.
However, his decade-long premiership has been dogged by persistent allegations about the attitude of his government towards India's Muslim population.
He was the chief minister of the western state of Gujarat when it was gripped by riots that left more than 1,000 people dead, according to official numbers, most of them Muslims.
The violence erupted after a train carrying Hindu pilgrims caught fire, killing 59.
Human rights activists estimate at least double that number died in the rioting.
Mr Modi denied accusations that he failed to stop the rioting.
A special investigation team appointed by the Supreme Court to investigate the role of Mr Modi and others in the violence said in a 541-page report in 2012 that it could find no evidence to prosecute the-then chief minister.
He was later named the head of his party, the Hindu nationalist Bharatiya Janata Party (BJP), which he led to power.
Elections are set to take place in India next year.
The second part of the documentary is due to be broadcast on Tuesday 24 January.